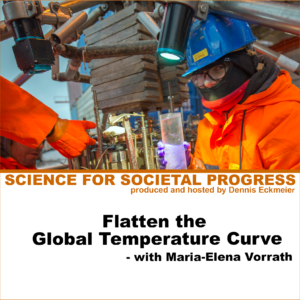 My guest in this episode is Dr. Maria-Elena Vorrath, a geologist who studies the history of climate change, who just finished her PhD. Besides her work as a researcher she is a science communicator with Scientists for Future.
Her message is clear: we can't stop climate change, but we can slow the temperature rise. Every bit of reduction in carbon dioxide emissions saves lives down the line. And: A low-carbon society cannot rely on low-emission-technologies, only, but it also has to reduce it's overall consumption.
We further talk about Elena's background and research, as well as her science communication for Scientists for Future.
(more…)