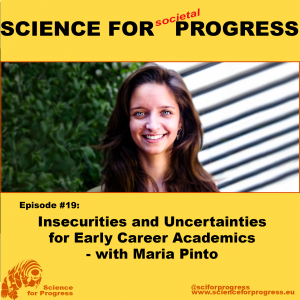 Academics are Spoiled. Right?
The stereotype of academics is that they live a well protected life in the ivory tower. But this is not the case for most of them. Maria Pinto from Portugal is a PhD student in marine microbiology in Austria. With the final stages of her work approaching, Maria is beginning to think about the future.
Forgoing Salaries, Benefits, and Life Planning Security in your Late 20s to 40s.
We talk about the many uncertainties in academia, particularly for early career researchers. In general the salaries are not good, but in poorer countries, where the salaries are particularly low and may not even include social security, there is also an expectation of students to pay field work trips themselves. In general, traveling in order to present your work at conferences is important to researchers and their careers, but for many, this is not affordable.
(more…)