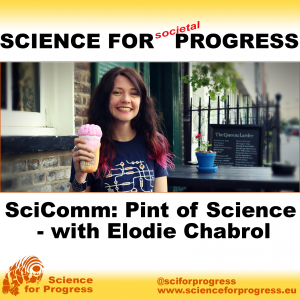 In May will be the next Pint of Science event!
Pint of Science is an annual festival that was founded by Michael Motskin and Praveen Paul. Every May scientists present their research to a public audience in a pub or a bar. It started in the UK in 2014, and it's now spread throughout the world, with official events in 24 countries. In 2018, 120 000 people visited Pint of Science events. The events are planned by local teams, which make up the 3000 volunteers.
In this episode I spoke with Pint of Science organizer Elodie Chabrol, a former neuroscience researcher, who is now a full-time science communicator.
(more…)