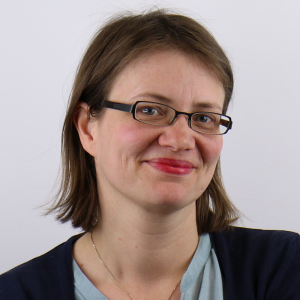 Dr. Helena Jambor is science writer at the university hospital of the Technical University in Dresden, Germany. Besides allowing her to learn about medical research, the work allows her to spend much of her time with figures and data visualization (DataViz).
Helena teaches DataViz in talks, blogs, and – hopefully soon – her book. And she offers consulting, too. Visual communication surrounds us everywhere in our modern lives. Arrows point the way, pictographs help us navigate public transport, logos communicate the brands' preferred image, etc. Visualizations are also key to allow society to understand scientific research findings. To communicate their scientific findings to the public, and to engage in dialogue, scientists must learn to produce visualizations that are understandable. This applies when communicating to journalists, teachers, and politicians, but also within the scientific community.
During her curation at @sfprocur, Helena wants to convey how scientists use DataViz 1) to unambiguously communicate data within the scientific community; 2) to handle bigger and bigger data sets that require effective visualizations to be analysed; 3) to engage with society about their findings. She would like to initiate a discussion about a DataViz curriculum and spark interest in this important topic.
background
(more…)