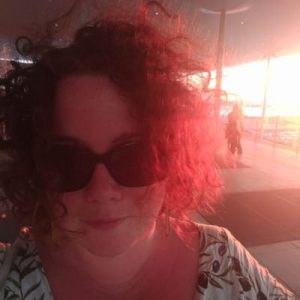 Gwen Franck is a 'Jack of all Trades' for Open Science. From Ghent, Belgium, she works with EIFL (Electronic Information for Libraries), partnering in OpenAIRE and FOSTER. She curates the related twitter accounts @openaire_eu and @fosterscience. She holds a masters degree in Medieval History and Political Sciences.
Gwen is specifically interested in creating tailor-made materials and events in order to reach all researchers, not only those already very familiar with Open Science tools and workflows.
During her curation, Gwen is seeking to connect with people and learn something new. She is also on the look-out for new short- to medium term assignments!
background
Gwen started out at Ghent University – a partner in OpenAIRE – where she became interested in Open Access publishing. As the OpenAIRE NOAD (National Open Access Desk) for Belgium, they established the information platform Open Access Belgium. Then Gwen decided to become an independent consultant. In this role she coordinated European volunteer teams working for Creative Commons, and also worked on projects for EIFL, FOSTER, PASTEUR4OA, and LIBER (Ligue des Bibliothèques Européennes de Recherche).