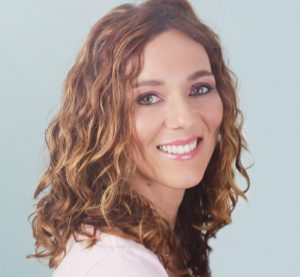 Dr. Isabel Torres is a science editor and freelance science writer with a passion for science communication. She discovered her love for writing when she started a science blog for fun during a maternity leave.
Isabel believes that critical thinking is not only at the heart of the scientific method, but is also an excellent tool in our everyday lives. It can help us navigate the sea of (mis)information online and also help making informed decisions on important areas of our lives, such as health and parenting. This is why she decided to create Pretty Smart Science, where people can learn about science and scientists in a fun and accessible way. Caring deeply about women's rights, Isabel also uses her platform to advocate for gender equality and the promotion of women in science.
Background
Isabel began her research career working on embryonic polarity in fruit flies during a summer internship in Cambridge, UK. After completing her Master's degree on the same topic, her supervisor asked her to stay and complete a PhD as well. She started to suspect that she did not want to work in academia toward the end of her PhD. She started to work as a postdoc anyways, because she was pregnant with twins; it didn't seem like the right time to change careers. Isabel initially enjoyed her project, but gradually lost her motivation. The turning point in her career came when she got involved in several science outreach projects: "I fell in love with science communication, so I took the plunge and left academia".
Isabel is now a self-employed science editor. She says that gives her the flexibility she needs for family life and to work on my science communication projects. You can find Isabel on Twitter and Instagram with Pretty Smart Science and you can contact her for editing services via Blue Skies Editing.