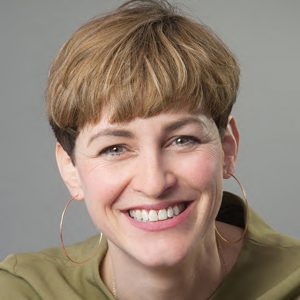 Hevert pharmaceuticals, a German producer of homeopathic remedies is taking legal action against Dr. Natalie Grams.
Dr. Grams is a former homeopath who one day decided to write a book about why critics of homeopathy were wrong. By studying the literature she found out, however, that homeopathy is utter humbug. Shocked, she decided to fight this dangerous quackery, which delays or even prevents the use of actual medicine, and thus can lead to preventable deaths. She is now, among other activities, part of "GWUP" a German skeptics association for the scientific study of parasciences, and she is vocal on social media. Another critic, professor Dr. Gerd Glaeske, has also faced threats of legal actions against him.
The scientific consensus on homeopathy is that it has no effect beyond placebo. In evidence-based medicine – where treatments need to be proven to work – this means homeopathic remedies don't classify as drugs. And this is what you have to show when introducing new actual drugs on the market. However, "alternative" "medicine" don't receive the same regulatory scrutiny. This opens the doors for pharma companies to produce cheap products (alcohol, water, and sugar) with literally no active ingredients, and sell them for medical grade prices.
The pharma company Hevert now wants to prevent Dr. Grams from stating that "homeopathy has no effect beyond placebo". They sent her an omission declaration to sign, saying that she would have to pay a fine of more than €5000 if she continued stating this scientific finding. Dr. Grams did not sign the document. She says she never named Hevert directly, nor would she let herself be hindered from communicating the current state of science.
Hevert argues that studies that proved the effectiveness of homeopathy would be ignored or dismissed by agitators like Dr. Grams. However, it is common practice in scientific review articles to exclude studies that are unreliable, for example when they included an insufficient number of patients.
Countries such as the United Kingdom imposed legal restrictions on homeopathy, once the scientific consensus was publicly disseminated. Hevert don't want this to happen in Germany, "the motherland of homeopathy".
Ironically, the pharma company goes on to claim there would be "powerful influence groups with clearly economic interests" behind Dr. Grams and GWUP, "who successfully exploit many ignorant and well-intended people for their negative propaganda". GWUP would be "orchestrating" homeopathy critics. Upon the angry response on social media to Hevert's attempt to silence Dr. Grams, Hevert says they were "shocked".
Sources:
Coverage of this story by "Apotheke adhoc" (GER)
skeptical association GWUP (GER)
further: