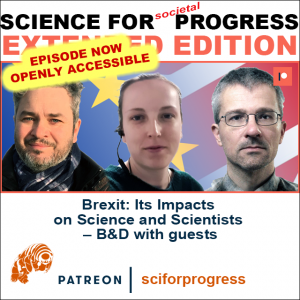 In this episode of B&D we have three guests to talk to us about Brexit: Clare Hancock, an English PhD student working in Göttingen, Germany, Andrew Phillipides, a Welsh professor in Brighton, UK, and Thomas Nowotny, German professor, who also works in Brighton, UK.
We touch on several aspects of Brexit and how it impacts science and scientists, and we also talked about the general politics of Brexit.
Disclaimer: Clare only joined the conversation late, due to technical difficulties.