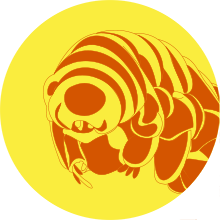 Science for Progress News!
whoa, who would have thought that restarting your life would be so time consuming!

Especially the podcast episodes are coming out a little bit slower, these days, but also this letter is a late. Apologies! But things are normalizing ... I think. ;)

I hope you enjoyed the latest episode on the Energiewende with Tom Brown! Let me know if you have questions about the Energiewende. I'd like to make more episodes on the Energiewende, so let me know if you have questions! Bart and I discuss some practical problems in the upcoming episode, which I am finishing up, these days. I hope to get it out, tomorrow. The Patreon extended edition is already out (*wink* *wink*)!

Later today I will interview my guests for the next episode! The makers of ANYA - a science fiction love story surrounding human speciation, gene editing, and social responsibilities of geneticists! I got a press preview link, and it's definitely worth a look for people interested in the role of science in society!
QUESTIONS, CRITIQUE, or SUGGESTIONS?
email me at info@scienceforprogress.eu, or contact me through social media:



UPCOMING IN SEPTEMBER:

NEW EPISODES:
Ep. 37 - B&D Talk: "Not in my backyard!": Energiewende
, and how UK science suffers from Brexit:
November 11th (date may change)
Ep. 38 - ANYA: gene editing vs diversity
,
November 17th
Patreon Exclusive Episodes go public:

Ep 25: SciComm: Pint of Science - with Elodie Chabrol,

November 17th
or the podcast app of your choice!
And if you are already subscribed, how about a nice rating? It really helps us!

WE ARE LOOKING FOR CURATORS FOR SEPTEMBER AND OCTOBER!
LATEST ON Science for Progress: