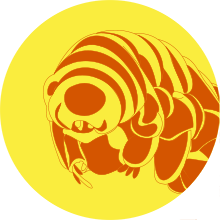 Science for Progress News!
I - and thus Science for Progress - have moved to Germany! That's a bit of sad news, actually, because I really enjoyed living and working in Lisbon. On the positive side, I will have access to a sound recording studio, now!

The move is also one of the reasons Science for Progress has been a little slow, even after the Summer break. But the podcast will be back on schedule, soon, and Science for Progress will be back in full capacity, too. I am very much looking forward to it! :D


I am also currently recording the next bunch of episodes, and I think you will not be disappointed! And October we will be talking a lot about climate action! Stay tuned!


QUESTIONS, CRITIQUE, or SUGGESTIONS?
email me at info@scienceforprogress.eu, or contact me through social media:



UPCOMING IN SEPTEMBER:
September 19th, 3 pm UTC+1

NEW EPISODES:
Ep. 35 - B&D Talk: Dennis visited the Climate Strike in Lisbon
,
October 6th (date may change)
Ep. 36 - Climate Action: Energiewende II -
how to deal with power fluctuationin a renewable energy grid
,
October 13th
Ep. 37 - B&D Talk: topics to be announced
,
October 27th (date may change)
Patreon Exclusive Episodes go public:

Ep 22: Peer Review and #Science Twitter - with Bart and Dennis,

October 6th
Ep 23: Don't Sleep Faster - with Lars Dittrich,

October 20th
or the podcast app of your choice!
And if you are already subscribed, how about a nice rating? It really helps us!

WE ARE LOOKING FOR CURATORS FOR SEPTEMBER AND OCTOBER!
October 1-6: Marc Tennant - @MarcTennant
October 08-13: Sophie Okolo - @sophieokolo
October 15-20: - open -
October 22-27: - open -
LATEST ON Science for Progress: