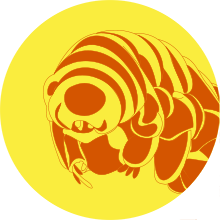 Science for Progress News!
I hope your are enjoying your summer!


Science for Progress is entering SUMMER BREAK in August! The break affects the August B&D episode, and the Sfprocur twitter account!


In the meanwhile I hope to get around to re-think and re-vamp our online projects! Sadly, I can't promise anything, though, because I have been hit by the "surprise" of having to find a new place to live (' life ', am I right?).


One highlight in Science for Progress this month was definitely the experiment in doing a live show on YouTube for the B&D talk. We think it went well, but you tell us! See the link below! We are thinking about doing a live show every now and then, but at this point it's not going to be a regular thing.
Some news beyond Science for Progress is that I made a web video explaining some fundamental properties of the brain and submitted it to a webvideo contest! It's in German, but it has English subtitles. Check it out: https://www.youtube.com/watch?v=A7EucvzWhQo
If there is anything you most definitely check out, it's the latest podcast episode! It's about Open Science, a topic I find particularly important for improving academia! Again, see the link below.
Finally, this week it is me on sfprocur!
QUESTIONS, CRITIQUE, or SUGGESTIONS?
email me at info@scienceforprogress.eu, or contact me through social media:



UPCOMING IN AUGUST:

Patreon EXTENDED episode release: "18 B&D: Animal Use and Statistics of Equivalence" ,
August 11th
Patreon EXTENDED episode release: "
19 Insecurities and Uncertainties for Early Career Researchers - with Maria Pinto
",
August 25th
or the podcast app of your choice!
And if you are already subscribed, how about a nice rating? It really helps us!

WE ARE LOOKING FOR CURATORS FOR SEPTEMBER AND OCTOBER!
LATEST ON Science for Progress: