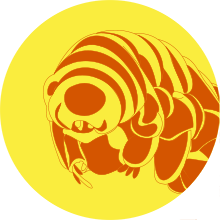 Science for Progress News!
wow, the EU elections! Lack in climate action moved many voters from the center to Green! In Germany there is a heated discussion, particular within the conservative party. Whose fault is it? The lazy students who don't go to school? YouTuber "Rezo"? Apparently it can't be their own fault, it must be the young people, or the lefties, or both. They are even talking about regulations on what YouTubers can say on their videos during election campaigns!


On the other hand, the question remains whether the Green parties, while more willing to take serious action and hopefully more resistant to industry lobbyists, have well thought-through concepts. Stances of the Greens, for example on "alternative" medicine and GMO food, aren't always well grounded in evidence.


The latest podcast episode is dear to my heart, as it deals with the reality of Early Career Researchers, in particular postdocs in the USA. I've been discussing this on Twitter a lot in the past, but mostly based on my own experience and conversations. But now there is research! And it really is really bad! I am hoping to talk about this and the situation in other parts of the world with Bart. Give me your feedback: info@scienceforprogres.eu


Financially, things are becoming tighter, and I need to find support soon, or I won't be able to invest as much time in Science for Progress as I am. That would be a bummer! So I am beginning to look for sponsors. Do you know someone? You can also help directly, by becoming a Patron or sending me a little something vie PayPal! ;)


Talking about investing time, I am currently preparing the interview episodes for the next few months, and I think I found a good range of people and topics. Stay tuned for Energiewende, Plan S, bullying and harassment in academia, and more SciComm!


QUESTIONS, CRITIQUE, or SUGGESTIONS?
email me at info@scienceforprogress.eu, or contact me through social media:



UPCOMING IN JUNE:
for Patrons and volunteers:
June 1st, 3 pm UTC+1 (because DST)

EXTENDED edition will be made available to all: June 2nd
#28: "B&D: tba"
FINAL public edition:

June 9




EXTENDED edition will be made available to all: June 16th

#29: "Energiewende - with Rüdiger Eichel" (title may change)
FINAL public edition:

June 23




or the podcast app of your choice!
And if you are already subscribed, how about a nice rating? It really helps us!

WE ARE LOOKING FOR CURATORS!

May 7 - 12: Filipa M. Ferreira - @science_glamour
May 14 - 19: Sherilyn Burris - @_sherilynburris
May 21 - 26: - open -
May 28 - June 2: - open -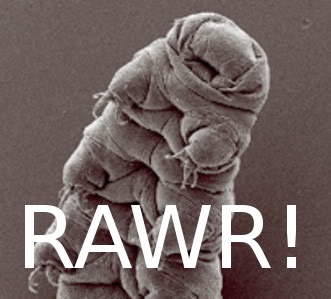 LATEST ON Science for Progress:
27 Precarious Postdocs. A Future for Research? - with Gary McDowell
Postdocs are, besides graduate students, the main workforce in academic research. Following the PhD, the postdoc position is the only way to follow a research career within academia. Many PhDs around the world are advised to go to the USA for a postdoc - or two - because it is known for its large research output and high quality research institutes. Around two thirds of postdocs in the USA are foreign born.
26 B&D: Conferences. What are they good for?
In March, Bart visited the bi-annual meeting of the German Neuroscience Society (NWG) in Göttingen. And he took his brand new digital audio recorder with him! So this is the first time we can present impressions from the field!
Bart interviewed professor Karin Nordström, graduate student Robert Kossen, and a former researcher and now entrepreneur John Stowers about what brings them to the conference, and when and why students should begin attending.
We are looking for sfprocur curators!
Hey everyone! We have had a bit of trouble to get curators, lately. It appears people are particularly busy this time of the year. If you are interested in curating @sfprocur on Twitter for a six days (Tues - Sunday) in June, July, or September (August is Summer break), please get in contact! Open Slots: June 11-16 June 18-23 June …
12 Tips on How to do Outreach on Twitter.
Twitter is great for communication. You can get your knowledge, opinions, and personality in front of people, easily. And you can curate your timeline to show tweets from people you align with. People, whose humor you enjoy. Or people who you think can teach you something, be it through mutual exchange or simply reading what they have to say.
But you need to know how!
I have been on twitter for quite some time - more than any one person who knows me would expect, because I played around under pseudonyms - a lot. By doing so, I think I have gained a little bit of experience with the dynamics on twitter. I also have notoriously little patience with bad communication - including my own mistakes, which you can still witness regularly.
EXTENDED Episode released: Meritocracy in Academia
Hey! This is the first director's cut episode with co-host Bart Geurten! Because it is being shared and discussed quite a bit, we discuss episode 9, where Björn Brembs explained to us the impact of JIF on academia. It is somewhat long even for a director's cut. Let me know what you think! Download on Patreon
EXTENDED VERSION OPENED: Genetically Modified Crops - with Hélène Pidon
The European Union ruled to treat CRISPR, a highly precise gene editing technique, as unwanted technique for the modification of crops.Is this justified by safety issues? Please consider supporting us through patreon! Listen to the Full Conversation on Patreon!