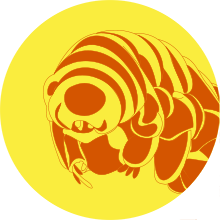 Science for Progress News!
I hope your are enjoying your summer!


Our summer break will be over, in a few days! In the meanwhile: let me know what you think about Science for Progress. Are we missing something? What do you like, what don't you like?


email me! info@scienceforprogress.eu


QUESTIONS, CRITIQUE, or SUGGESTIONS?
email me at info@scienceforprogress.eu, or contact me through social media:



UPCOMING IN SEPTEMBER:
September 21st, 3 pm UTC+1

Ep. 33 - B&D talk episode: Proteins, Uni Scandal, Mandatory Open Access, Elsevier,
September 1st
Ep. 34 - SciComm: The Addictive Brain - with Chinmaya Sadangi
,
September 15th
Patreon Exclusive Episode goes public:

AltMetrics: A Better Way to Evaluate Research(ers)? (whole conversation)
,
September 29th
or the podcast app of your choice!
And if you are already subscribed, how about a nice rating? It really helps us!

WE ARE LOOKING FOR CURATORS FOR SEPTEMBER AND OCTOBER!
September 03-08: Dustin Eirdosh - @GlobalESD

September 10-15: - open -

September 17-22: Gretchen Diaz - @GreetDiaz

September 24-29: - open -
LATEST ON Science for Progress: