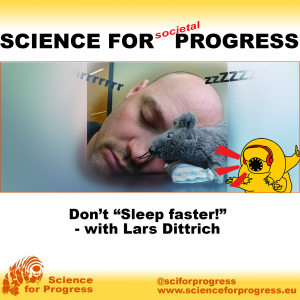 Arnold Schwarzenegger famously (and half-jokingly) proclaimed that if you need more than 6 hours of sleep, you should sleep faster. Many successful people claim to sleep very little and use the extra time to be productive.
But is this sound advise? I talked with Dr. Lars Dittrich, neuroscientist and former sleep researcher, about sleep.
Lars answer questions like What does sleep do? How is it regulated? What are the side-effects of acute and chronic sleep deprivation? How do I know if I sleep enough? How could sleep research inform policies and business practices?
(more…)