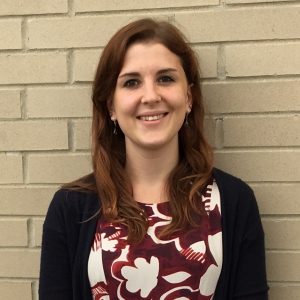 Tabitha Moses is an MD-PhD student specializing in translational neuroscience at Wayne State University in Detroit, USA. Her work focuses on substance use and mental health in underserved and stigmatized communities.
She is also interested in understanding the different views of physicians and activists about the rights of people with disabilities, such as deafness or autism. Through her research, she hopes to make long-term changes in our understanding and policy about these issues.
During her curation on @sfprocur, Tabitha will talk about the ways she is involved in changing society. She wants to show that there is always an opportunity to work for the change you want to see in the world, no matter who you are or what your career looks like at the moment.
background
Tabitha grew up in England and moved to the US for college. She didn't want to specialize only in medicine, at that point. But she already knew she wanted to be a physician.
In the US she was able to complete an undergraduate degree in Cognitive Science and Philosophy. She wanted to work in research before applying to medical school and ended up working on a project on HIV prevention in people who use drugs. Later, encouraged by science-twitter, Tabitha reached out to a scientist she admired and became a research affiliate at Neuroethics Canada. These experiences made her determined to stay in the world of neuro- and bioethics, after she completed her master's degree in biotechnology there.
As an undergraduate, Tabitha had her first outreach experiences organizing a radio segment (Public Health Minute), in which important research results were communicated directly to the public. She says that becoming active on science Twitter around this time taught her more about outreach and helped her focus her career goals.
In the American Medical Association, Tabitha advocates for increased patient access and appropriately trained interpreters and opposes the lack of evidence-based medicine in drug courts. She also serves as student-advisor for Detroit vs. Addiction, a group that provides work opportunities for medical students in methadone and buprenorphine clinics. Additonally, she is part of a task force that provides specialized training for students working with patients who have pain or substance use disorders. "This has been an amazing way to get involved at the policy level and make important changes."
If you want to hear more from Tabitha, you can find her website here.