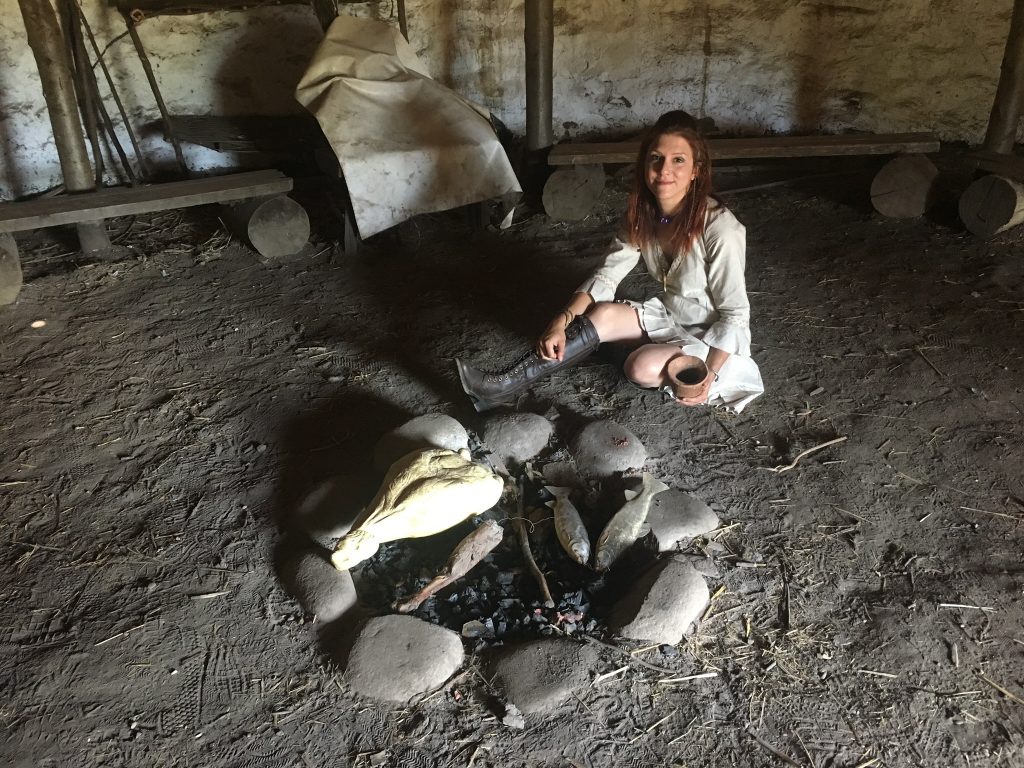 Simona Falanga is an archaeologist in the UK who previously explored many career directions, including the education and communication sectors. She co-hosts the podcast "ArchaeoAnimals" about zooarchaeology together with
Alex Fitzpatrick, who was on @sfprocur, previously. Zooarchaeology is the study of animal remains in archaeology – which you hardly ever hear about.
During her curation, Simona will talk about archaeology and the different specialism within the field.
background
Simona grew up in Sicily surrounded by nature, in the company of numerous family dogs, cats and other farm animals. She loves animals and nature above all else. As a child she would spend hours wandering through the family smallholding in search for animal tracks and signs.
Simona was equally fascinated by the sciences, with a microscope being her most prized possession. At bedtime her mother and her would be reading about archaeology and palaeoanthropology.
Simona could never quite make up her mind on whether she wanted to be a vet or an archaeologist – turns out she was able to combine the both!
Growing up, Simona put her passion for archaeology aside and pursued different career paths altogether. Over the years she garnered experience in the education and communication sectors, as well as studies in languages, tourism management and international relations. It wasn't until her postgraduate studies that I decided to follow her childhood dream, retrain and give archaeology a try.