"Communication starts with listening."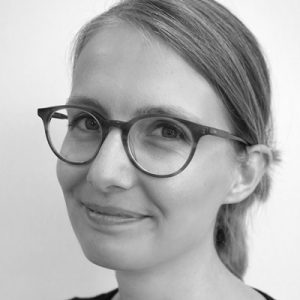 Martine Oudenhoven received her Masters degree in biology and recently became communication adviser for Nikhef, the National Institute for Subatomic Physics in the Netherlands.
She is involved in Open Science through her work on a FOSTER project, organising an Open Science Cafe in Athens in September 2017.
You can organise your own Open Science Cafe with this Open Science Cafe Kit!
Martine further volunteered for ScienceOnline Leiden (link in Dutch): a community that likes to experiment with science communication. Ever thought of using the story of a historical local serial killer to communicate about science? Martine helped building a whole program for a science festival around it!
Martine is very passionate about engagement and listening. She finds that in the field of science communication the focus is on 'making things' and 'explaining science to the audience' and 'presenting'. "These things are important,", she writes, "but in order to have an actual exchange of information or points of view, you have to be willing to listen as well". As communication adviser and community engagement officer, therefore emphasizes on true connection and engagement. To her, being a communication adviser is often about supporting others to connect, or about facilitating dialogue and listening.
Since Martine is working for the National Institute for Subatomic Physics, she has become fascinated by particle physics. It takes place at an order of magnitude that's so small that one can hardly imagine it, yet at the same time it is happening all around us. Martine finds it very exciting to be so close this research, and support the communication of this organization.