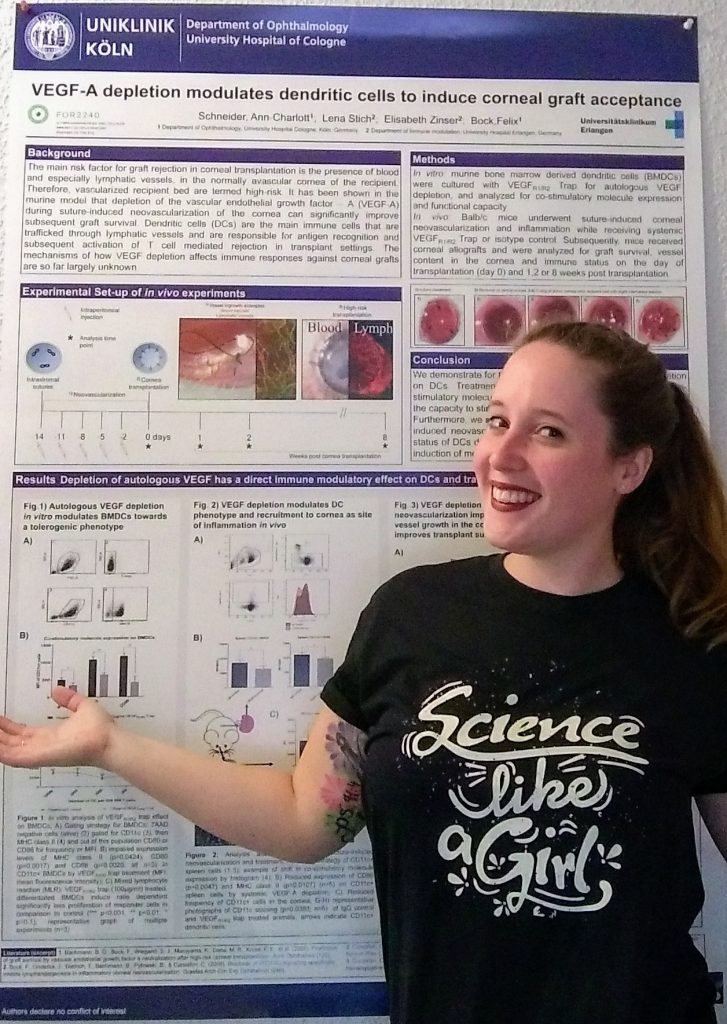 M.Sc. Ann-Charlott Schneider is a PhD candidate in immunology at the University Hospital of Cologne, in Germany. She works to make science accessible for everyone. To communicate science she participates in science slams. In addition, she is writes on her blog "So Protective".
During her curation she wants to share insights into her experiences in the science world. She will talk about her participation at famelab, and about science slams. But she also wants to talk about what it means to her to be a first generation university student. Another topic she may address, is animal experimentation.
background
Ann-Charlott was born and raised in Brühl, Germany. In 2013 She received bachelors degrees from Hochschule Bonn-Rhein-Sieg (Germany) and the University of Dundee (Scotland) in applied biology and genetics. Two years later she received a masters degree is in biomedical science at the Universiteit van Amsterdam, Netherlands.  Ann-Chalott decided to do a PhD because of her love for research. She wanted to have an extended amount of time to really dive into a topic, and a doctoral thesis provides just that.