Who runs Science for Progress?
Science for Progress is a project by Dennis Eckmeier, PhD, a science freelancer in Germany.
How can I contact you if my questions aren't answered here?
email: info@scienceforprogress.eu
social media: @SciforProgress (Twitter, Facebook, Instagram, Patreon)
Skype: dennis.eckmeier (leave me a voice message!)
Any of these communications go directly to Dennis Eckmeier.
What is Science for Progress?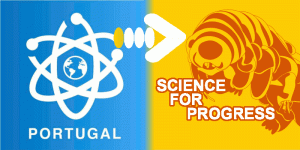 Science for Progress is a science advocacy project by Dr. Dennis Eckmeier, a former neuroscience researcher who is currently freelancing.
The project grew out of the March for Science, and accordingly, our goal is to strengthen the roles of the sciences in society.
A changing number of volunteers help with the work, most importantly Dr. Bart Geurten, who is a co-host on our podcast.
What kind of activities are you doing?
Our activities aim to highlight science communicators, science advocates, and academic reformers!
There are uncounted individuals and small groups out there who are doing excellent jobs while struggling for visibility. Simply adding the next science communication gig, would be a mere drop in the ocean. Because of this, we are focused on providing a platform for the community.
We have two ways of showcasing contributors while being informative at the same time: the main project is the 'Science for Societal Progress' podcast, and then there is the "Science Progressive Community", where science communicators, science advocates, and academic reformers are invited to post on our blog for it to be promoted by us through our social media outlets. In the past, we also ran a twitter rotating curation account '@sfprocur', unfortunately it is on ice, at the moment.
What about the humanities?
I (the initiator) am a STEMer through and through. So, I'm probably not doing a good job at making it clear, but I really want people studying the humanities to be part of this whole thing! Come and advocate for the humanities!
Is this a political group*?
Yes. We are following the March for Science, which was triggered by the growing political influence of ideologies that conflict with the empirical evidence, and current scientific understanding. Our goal is to further societal progress by advocating for science and education (progressivism). Our approach is to communicate with the public, government and policymakers, and academia. These are inherently political activities.
The core political messages of Science for Progress must be in support of the scientific endeavor itself. Further, we support political debate that is based on empirical evidence that is evaluated using scientific and ethical standards.
Such positions are often between party-lines. Climate change denial, anti-vaccination, nuclear energy, fear of genetically modified food, etc; every political community seems to embrace views that the currently available evidence disagrees with. Science for Progress can not sign any ideological label associated with such beliefs.
How can I support Science for Progress?
Of course, we would love you to spread the word about us, and share our content!
Besides this, we really need financial support!
And if you are an organization that wants to support us:
Who sponsors you?
Nobody finances us, yet! We don't affiliate with any organizations, and we have not received any donation or sponsorship, yet. We do receive a small amount from our Patrons.
Where do financial contributions go?
All income of Science for Progress – Patreon contributions, merchandise sales, sponsoring, etc – is the personal income of Dennis Eckmeier. However, internally, the project is treated as a social business project, meaning that revenue from Science for Progress is reinvested into the project. This includes covering the work hours spent by Dennis Eckmeier to improve and expand the project.
What's up with that monster?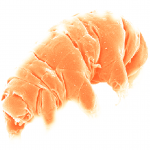 It's not a monster, it's really tiny. It's called a tardigrade (or water bear) and we voted it to be the mascot for the Marcha pela Ciência. Sadly we did not have time and manpower to really use it for anything, so I just adopted it for Science for Progress. I think it works well because it's one of the most resilient animals ever to be studied. You can freeze-dry it, and shoot it with radiation, and it will recover – it survives space! I see it as a metaphor for a resilient and tolerant society that prospers through adaptation – using science!