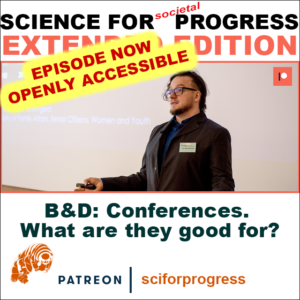 Bart went to the bi-annual meeting of the German Neuroscience Society (NWG) and took his brand new digital audio recorder! He interviewed a professor, a student, and an exhibitor about what they get out of this experience.

He even got one of his students to give us a poster presentation! The poster is in the attachment! But a little warning: the goal was to give the full conference experience, so he is using neuroscience jargon.

Bart also gave a talk at the Women's Career Network WoCaNet. He interviewed the graduate students and the postdoc who organized this conference and gives us some insight into his own contribution at WoCaNet.