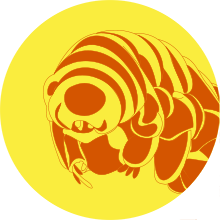 Science for Progress News!
THAT'S IT! I GIVE UP!

... on promising to catch up with a schedule. I know, I know. I really want to give you more science advocacy on a regular basis. But the hurdle race seems neverending! Ugh!


If you followed the podcast you may know that my life since summer 2019 has been somewhat of a rollercoaster. And now the world decided that what we all needed in our lives was a pandemic!


Adjusting to these circumstances while losing many opportunities as an upstarting freelancer really is - uh - tricky. But, apart from that, I am pretty lucky concerning the COVID-19 pandemic. I am well, and I live in the perfect place given the circumstances. I really am okay.

I am afraid, in most places social - or better physical - distancing is the only thing we can do. That's what the science suggests. Some of you are probably suffering under your local policies, isolated or with too many people in close quarters, kids to homeschool, and immune-compromised relatives to worry about. I really wish you the resilience to get through this!

My hope is that my work helps you find a distraction when you need it, even if it will remain on an irregular schedule for a while longer.

Stay healthy, everybody!


QUESTIONS, CRITIQUE, or SUGGESTIONS?
email me at info@scienceforprogress.eu, or contact me through social media:



UPCOMING EPISODES:
Ep. 46 - Scientists for Future - with Thomas Loew
Ep. 47 - Extended Throwback:

Insecurity and Uncertainties for Early Career Academics

? - with Maria Pinto

Ep. 48 - SciComm as a Career Development Tool - with Dmitry Kopelyanskiy

Ep 49 - Something with Bart. :)
or the podcast app of your choice!
And if you are already subscribed, how about a nice rating? It really helps us!
LATEST ON Science for Progress: