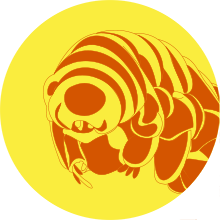 Science for Progress News!
Did I say something about normalizing schedules? I don't remember saying anything about normalizing schedules. ;)


Well, things would have normalized, but - as you may know from the (unofficial) season 2 finale - Bart and I have plans:

The usual interviews remain the backbone of the podcast. In the coming months, we will talk about green biotechnology, artificial intelligence, responsible research practices, and science communication.

B&D will turn into "B&D against Humanities", where we invite researchers from the humanities to talk about their work. Finding them appears more difficult than expected, so fingers crossed.


I further am working on adding a series about climate change - possibly focused on "Scientists 4 Future" - and I was able to find the first guest!

And finally, I started to publish a "throwback" series: the full conversations behind our most successful episodes from the previous episodes will move from Patreon into the public podcast!

I hope this will make the podcast more valuable to you!

Have a good day!
QUESTIONS, CRITIQUE, or SUGGESTIONS?
email me at info@scienceforprogress.eu, or contact me through social media:



UPCOMING EPISODES:
Ep. 44
- Green Biotechnology - with David Spencer
Ep. 45 - B&D: tba

Ep. 46 - Scientists for Future and Sustainable Business (may change)
Ep. 47 - Extended Throwback:

Is there Sunshine Outside the Ivory Tower?
or the podcast app of your choice!
And if you are already subscribed, how about a nice rating? It really helps us!
LATEST ON Science for Progress: