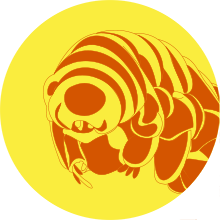 Science for Progress News!
Things are normalizing schedule-wise, hooray!

Also, this month we are finishing year two of Science for Societal Progress!! Woohoo!


I am about to write to the next podcast guests, and there are still open slots. So, go ahead and suggests topics and/or guests! Self-nominations are welcome :)


ALSO:

I am canceling the monthly membership meetings on Patreon, due to low attendance, until the community has grown.



To make up for this, the extended podcast episodes will from now on be available to all patrons regardless of the pledged amount!



Have a good day!
QUESTIONS, CRITIQUE, or SUGGESTIONS?
email me at info@scienceforprogress.eu, or contact me through social media:



UPCOMING IN SEPTEMBER:
January 11th, 3-4:30pm, UTC

UPCOMING EPISODES:
Ep. 41 - Science Communicator Upulie Divisekera
Patreon Exclusive Extended Episodes go public:

Ep 31: The Liberation of Science - with Jon Tennant - Feb 16th
or the podcast app of your choice!
And if you are already subscribed, how about a nice rating? It really helps us!
LATEST ON Science for Progress: