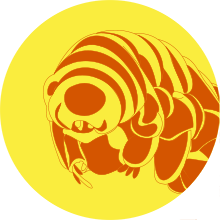 Science for Progress News!
This month was supposed to be the one I catch up with my schedule... that didn't work out for a number of reasons. One of which was a botched recording attempt. I didn't want to torture people by trying to turn it into a proper episode. And then there was the usual December stress.


But, I am still optimistic that we will get back on track, soon!

On Sunday there will be the promised episode on moving from postdoc to entrepreneur with John Stowers - a New Zealander in Austria - who founded a company called "LoopBio". And then there will be another interview a few weeks later(?) with Australian Science Communicator Upulie

Divisekera, who currently lives in New Zealand

.


And that's how far I have prepared episodes. I am currently looking for the next couple of interviewees. I already have some ideas. But there is still room for some more. Let me know if there is someone you'd like to listen to!

Have a good day!
QUESTIONS, CRITIQUE, or SUGGESTIONS?
email me at info@scienceforprogress.eu, or contact me through social media:



UPCOMING IN SEPTEMBER:
January 11th, 3-4:30pm, UTC

UPCOMING EPISODES:
Ep. 39 - From Researcher to Entrepreneur - with John Stowers

Ep. 40 - B&D Talk: t.b.d.
Ep. 41 - Science Communicator Upulie Divisekera
Patreon Exclusive Extended Episodes go public:

Ep 29: Climate Action: Energiewende – with Rüdiger Eichel
,
January 11th
or the podcast app of your choice!
And if you are already subscribed, how about a nice rating? It really helps us!
LATEST ON Science for Progress: