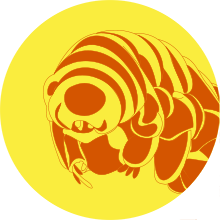 Science for Progress News!
The end is nigh! The end of the year that is. I am slowly catching up with things, and the podcast should be back on the original schedule by the end of the month/year.


In case you even noticed: the twitter rotating curation account is on ice, and may not be revived. I have had very few self-motivated people signing up, and hunting for curators had become a time-consuming chore which I could not take care of, lately (see last newsletter). Time that I might invest in writing posts, next year, instead, maybe. Let me know what kind of content you'd like to see!


On the upside, the podcast episode on the transition of Germany's economy to a carbon-neutral economy is doing quite well. If you haven't listened to it, yet, you should go for it! Also, check out ANYA! It's the first time, scifi creators have contacted me to talk about the science in their movie! Pretty sweet!

Enjoy your December holidays!

Have a good day!
QUESTIONS, CRITIQUE, or SUGGESTIONS?
email me at info@scienceforprogress.eu, or contact me through social media:



UPCOMING IN SEPTEMBER:
December 14th, 3-4:30pm, UTC

UPCOMING EPISODES:
Ep. 39 - B&D Talk: Trust in Science and Scientists, & Who's your Adviser?
December 8th
Ep. 40 - From Researcher to Entrepreneur - with John Stowers
,
December 15th
Ep. 41 - B&D Talk: t.b.d.,

December 29th (date may change)
Patreon Exclusive Extended Episodes go public:

Ep 26: B&D Talk - Conferences. What are they good for?,
December 1st
Ep 27: Precarious Postdocs. A Future for Research? - with Gary McDowell,

December 15th
Ep 28: B&D: The EU, Greens, Homeopathy, and Postdocs,

December 29th
or the podcast app of your choice!
And if you are already subscribed, how about a nice rating? It really helps us!
LATEST ON Science for Progress: