Podcast: Play in new window | Download (Duration: 37:35 — 18.9MB)
Subscribe: Google Podcasts | RSS | More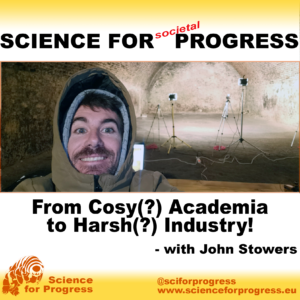 Life as an Early Career Researcher is rather uncertain. The conditions for most postdocs aren't really great and the availability of professorships isn't increasing at the same rate as the number of PhDs entering the academic career path – we talk about this, regularly.
So it makes sense to seriously consider other career options, and we do so every now and then, too.
For this episode, I talk to Dr. John Stowers, engineer, neuroscientist, and founder of "LoopBio", about the transition from postdoc to technology business founder!
Academic Nomad
After being hit by a natural disaster in New Zealand, John left his home country for a postdoc in Austria. He didn't just switch countries, he also switched from engineering to neuroscience. In his time in Vienna, John developed experimental setups far ahead of the curve in terms of complexity. As other laboratories kept asking for his help with their own setups, he realized there was a market for a certain subset of the technologies he used for his own research.
Moving Into Entrepreneurship
When his adviser was about to leave Vienna, John faced the decision to either look for another postdoc position in Vienna, where his now-wife was still working on her Ph.D., or follow his adviser to Freiburg in Germany.
He did neither. Because the postdoc came with many uncertainties and he didn't see postdoc opportunities that he considered a step up in his career, he decided to become an entrepreneur, instead.
After googling "How to found a company in Austria", John and his partner got themselves legal and financial advice and founded LoopBio.
How They Built It
They used their professional network and the reputation John had gained by publishing an impactful paper to find early adopters. Those were laboratories in their field willing to invest resources in LoopBio in return for John and his partner to develop custom solutions for their high-end requirements. By focussing on exclusive customized systems for scientists in a narrow niche, LoopBio gathered experience and a reputation.
Now, a bit over three years later, John is satisfied with the course the company is taking, and they are looking to widen their customer base by investing in promotion at the leading neuroscience conferences.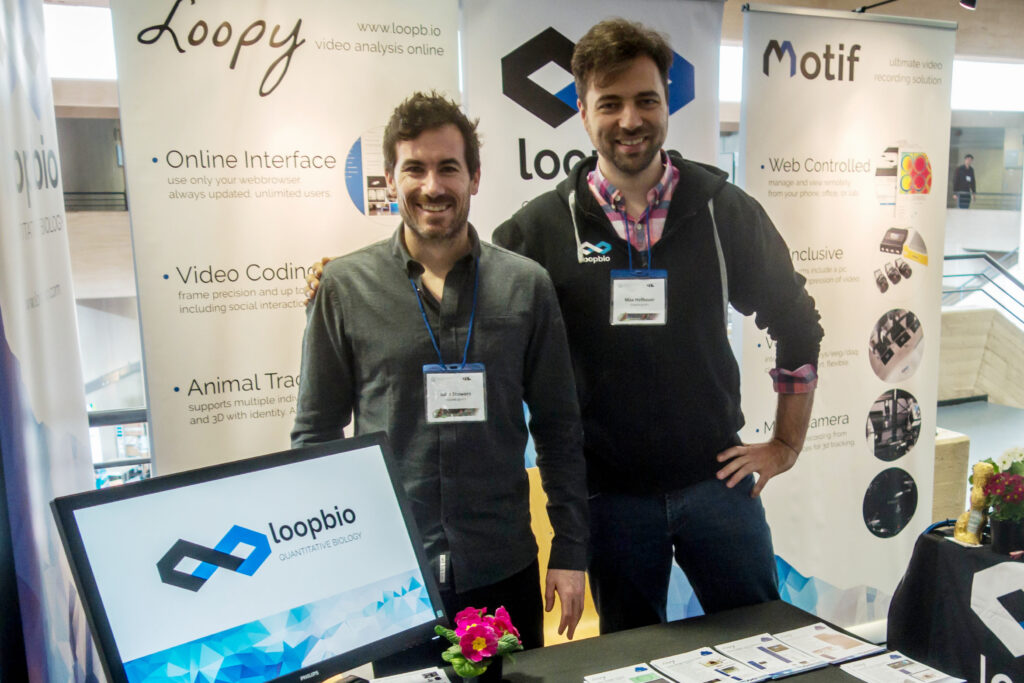 What John Learned
On the personal side, John is very happy with his role as an entrepreneur. He says it gives him the freedom to choose his battles and to develop the products the way he wants them to work, which is particularly satisfying. Of course, there is still a good amount of stress involved, but it's stress about different things.
He urges early career researchers to realistically think about the uncertainties that lay ahead. Making clear career decisions every now and then is probably better than getting stuck in one career path for too long because one is trying to avoid them.
LoopBio is Hiring
They have two open positions:

* Sales / Administrative Assistant
* Junior / Front-end Developer

Both would be perfect for a scientist/programmer or science lover looking to transition to industry. All the fun of keeping up with the latest cool advances in behavioral (science) experiments without the burden of writing papers.
Links